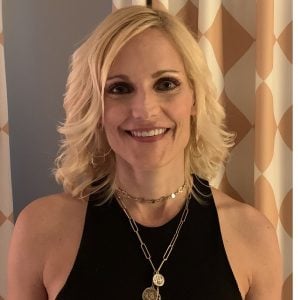 Dr. Johanna Lamm, PsyD
Licensed Psychologist
Dr. Lamm has thirteen years of experience as a clinical psychologist in private practice specializing primarily in trauma. Dr. Lamm has a background in clinical research at the University of Minnesota and is interested in holistic medicine. Dr. Lamm is also a yoga and meditation teacher and volunteers for racial justice and human rights organizations.
Expertise
Trauma, Anxiety Disorders, Mood Disorders, Relationships, Addiction, Abuse, Eating Disorders, Mindfulness, Mind/Body Practices
Education
Doctor of Psychology - Clinical Psychology from Minnesota School of Professional Psychology, Bachelor of Arts (BA) - Psychology and Criminal Justice from Hamline University
Dr.Lamm has 13 years of experience in private practice as a Psychologist. She has specialization in trauma and working with a diverse clientele in terms of presenting issues, background, age, ethnicity, race, socioeconomic status, gender identification, sexual orientation, etc. She assists clients in completing an overall assessment of their lifestyle and identifying areas where they would like to make changes so they can live their best lives. Dr. Lamm has experience in a new role as a Wellness, Holistic, and Spirituality Coach and Yoga/Tai Chi/Meditation Teacher. Dr. Lamm believes that including mind/body practices such as yoga and tai chi, as well as meditation, into treatment planning is crucial for overall health and healing.
List of Reviewed Articles